APMG Managing Benefits Foundation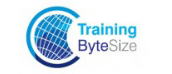 Managing Benefits Foundation
Learning how to effectively Manage Benefits is core to every Portfolio, Programme and Project, as it underpins the reason for change and why the investment was made in the first place. In this new post-recession world we live in, accountability is more important than ever, and delivery and realisation of Benefits at the top of most senior executives list of priorities.
The reason organizations invest in change is to realise benefits, yet it is estimated that around two thirds of projects fail to realise those benefits, because the benefits are not being correctly forecasted, measured or managed to successful delivery.
Everyone involved in managing benefits, development of the Business Case, or indeed the Project will benefit from the tools and techniques described in the online Managing Benefits course, and can go on to take a recognised certification through the Foundation exam.
Although Managing Benefits would apply to any organisation undertaking change, it is particularly relevant to companies using PRINCE2®, or MSP®, and builds on the Benefits Realisation within the project and programme lifecycle.
As an individual, Managing Benefits also builds on your existing qualifications of PRINCE2® or MSP® to better plan, forecast and realise improvements for your business.
The purpose of the Managing Benefits™ guidance and certification scheme is to provide managers and practitioners from multiple disciplines, working in a variety of organisations, with generally applicable guidance encompassing benefits management principles, practices and techniques.
The Managing Benefits course provides
An overview of benefits management - what it is, the case for doing it, and some common misconceptions that can limit its effectiveness in practice.
Descriptions of the seven principles upon which successful approaches to benefits management are built, and examples of how they can be/have been applied in practice.
Guidance on how to apply benefits management at a portfolio level, as well as at an individual project or programme level.
Details of the five practices in the Benefits Management Cycle and examples of how they can be/have been applied in practice.
Advice on how to get started in implementing effective benefits management practices and sustain progress.
Managing Benefits has been carefully designed to complement existing Best Practice in portfolio, programme and project management such as PRINCE2®, MSP®, P3O® & MoP®. It consolidates existing guidance on benefits management into one place, while expanding on the specific practices and techniques aimed at optimising benefits realisation. The reason organisations invest in projects and programmes is to realise benefits in terms of:
Increased revenue;
Efficiency savings;
Delivering a tangible contribution to a strategic objective or business priority;
Meeting a legal or regulatory requirement or to maintain business as usual.
Gaining a Managing Benefits certification can help you achieve competitive advantage by fully realising the benefits of your programmes and projects. The guidance is relevant to all sectors and types of project or programme. The target audience includes all those with a role in ensuring best use of funds by maximising the benefits realised from change initiatives. This multi-disciplinary group includes:
Senior responsible owners & directors of change
Strategic planners and policy leads
Business case developers and project appraisers
Portfolio, programme & project managers
Portfolio, programme & project office staf
Foundation Level
The Foundation level aims to measure whether a candidate understands the benefits management principles, practices, techniques, roles, responsibilities and documents, specifically to know and understand the:
Definitions, scope and objectives of benefits management, barriers to its effective practice, and the key success characteristics
Principles upon which successful approaches to benefits management are based
Five practices contained within the Benefits Management Cycle and relevant techniques applicable to each practice
Scope of key roles and responsibilities for benefits management and the typical contents of the main benefits management documentation
Approaches to implementation and the factors to consider in sustaining progress.
Why buy this course?
The Training Bytesize e-learning will cover everything you need to pass the Foundation exam first time. Accredited by the APM Group you can have the confidence that our courses will cover the full APM Group exam syllabus.
Having specialised in the development of elearning training courses for over 12 years you can be assured of an exceptionally high quality, interactive product. The delivery of the training course is through a truly collaborative online learning platform, ideal for organisations with a global reach. The Foundation course is approximately 10 hours long, interactive and uses audio and animation to create an interesting and involved training programme. The Virtual Learning Environment brings together forums, discussions, resources, social media, support videos and much more.
Re-enforce your knowledge before sitting the Foundation exam by completing the interactive quiz after each session and the mock exam quizzes at the end of the Foundation course. This will significantly enhance your understanding of the method.
The beauty of elearning is you can study in bite size chunks, having the bookmarking system you can just pick up where you left off.
Take the Foundation exam in the comfort of your own home using your webcam anytime, any day - it has never been easier to sit your exam.