Adult Safeguarding for Housing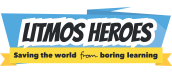 Course at a glance
About the course
Adult safeguarding is a way of working and thinking that protects adults with care and support needs and every worker has a part to play. This course is designed to help you.
We take a look at some statistics that might shock you.
Discuss how some services and organisations have failed in the past.
We will review the key pieces of legislation in place to support safeguarding across housing and supporting multiagency working.
We'll look at what constitutes harm and why an individual may be vulnerable to harm or abuse.
You'll learn how to spot signs of abuse so you can protect customers you come into contact with as part of your safeguarding role and responsibilities.
And importantly - you'll find out what you need to do if you suspect abuse is occurring or if abuse is disclosed to you.
Reporting abuse is a crucial part of the safeguarding process.
By the end of the course you'll have all the information you need to understand your responsibilities for safeguarding adults.
Key Insights
Shocking Statistics - In 2014 there were a recorded 104,050 safeguarding referrals in the UK
Key Findings - What The Social Care Institute for Excellence have to say.
Safeguarding and the Law - Review the key pieces of legislation that support safeguarding across housing.
Principles of Safeguarding - What does it mean to you?
What you need to know - Policy and Procedure and why you should always follow them.
Harm - What does it look like?
Types of Abuse - Identify the types of abuse as well as the signs and indictors that they are happening.
Protecting People- Find out how you can reduce the likelihood of abuse occurring.
Reporting Abuse - All suspicions and allegations must be followed up in a formal way.
Who is it For?
This course is for frontline housing staff and contractors, to help them to identify people who may be at risk of abuse and to know how to respond. It aims to raise awareness about safeguarding for all staff, not just those in sheltered or supported housing.
Course Format
Learn at your own pace during this exciting animated explainer course. The interactive course allows you to navigate the different sections which include an animated explainer videos and quiz sections to test your knowledge. Each topic ends with a takeaway focusing on the main learning objective.