Communicating Effectively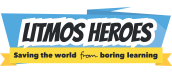 Course at a glance
About the course
This course will provide you with the necessary knowledge, skills and confidence to be an effective communicator. You will discover how effective communication can lead to a more satisfying life. Why only 7% of communication is based on words. Learn about effective listening and questioning techniques you can use. And find out the secret to writing engaging e-mails.
Course Topics
Introduction; Why Communication Matters
Body Language – How We Really Communicate
Effective Listening Skills • The Power of Effective Questioning
Written & E-Mail Etiquette for the Workplace
Who is it for?
Ask any employee in any organisation, large or small, about problems they face at work on a daily basis and you will usually find communication lying at the heart of it. The Communicating Effectively course is suitable for any member of staff whose work depends on successful interactions with others and want to maximise the impact their communication skills have at work.
Course Format
Learn at your own pace during this exciting animated explainer course. The interactive course allows you to navigate the various sections which contain stories, activities and takeaways. You will also get the opportunity to test your knowledge with quiz questions at the end of each topic.