Conflict Management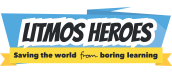 Course at a glance
About the course
Conflict management is the practice of being able to identify and handle conflicts sensibly, fairly, and efficiently. Since conflicts in a business are a natural part of the workplace, it is important that there are people who understand conflicts and know how to resolve them. This is important in today's market more than ever. Everyone is striving to show how valuable they are to the company they work for and, at times, this can lead to disputes with other members of the team. This course provides delegates with the knowledge needed to understand conflict and new skills that can be confidently used to manage conflict in the workplace.
Course Topics
Introduction; How Conflict is Perceived
Conflict Fable – The North Wind & The Sun
React & Attack – Conflict Is A Fact Of Life
Conflict Conversations – A 7 Step Plan
Who is it for?
The Conflict Management course is for individuals and managers wanting to learn how to deal with conflict in the workplace.
Course Format
Learn at your own pace during this exciting animated explainer course. The interactive course allows you to navigate the various sections which contain stories, activities and takeaways.