Creating Great Teamwork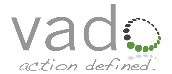 Course Overview
Managers strengthen their skills to build great teamwork among their employees and team.
Audience
Managers, leaders and front line leaders
Learning Outcomes
Teamwork matters. When a team is cohesive and works well together, individuals are more engaged, more productive, and are more satisfied at work. A great team environment benefits everyone including individual employees, managers and the organization. As a leader, you can have a significant impact on the level of teamwork your team experiences, and taking the right actions and creating the right expectations matters. The Creating Great Teamwork courseware will help you set the right team norms and expectations, create a strong team culture, as well as help your employees strengthen their ability to work with others. All of which will strengthen the level of teamwork your team experiences.