Customer Service Basics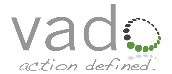 Course Overview
Individuals build the skills required to deliver excellent customer service and build customer loyalty.
Audience
Individual Contributors and front line leaders
Learning Outcomes
Most of us interact with customers in some way. Whether we call them customers or clients, and whether they are outside the company or inside the company, all of us tend to interact with customers at some point. Therefore, it's great to have strong customer service skills. Knowing how to build customer rapport, understand our customer needs, and being able to handle upset customers are all part of great customer service. The Customer Service Basics courseware will help build your skills to effectively communicate and meet your customer needs, thus helping you and your organization achieve its goals.