Developing Resilience - Change Your Thinking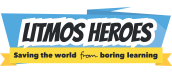 Course at a glance
About the course
Resilience is our ability to adapt and bounce back when things don't go as planned.
How we view adversity and stress strongly affects how we succeed, and this is one of the most important reasons that having a resilient mind-set is so important.
The good news is that even if you're not a naturally resilient person, you can learn to develop a resilient mind-set and attitude.
This course focuses on a key area of resilience – how you think. You'll learn why the human mind loves to see patterns and stories in events, and why this can lead you to give greater meaning to events, than you perhaps should.
You'll also discover how to put what you learn into practise, and reframe any negative thoughts you may develop at work
Key Insights
Cognitive Distortion – the human mind loves to see patterns and stories in events.
Develop Resilience – resilient people develop the habit of choosing how to think about an incident or situation.
Cognitive Restructuring – learn how to reframe the negative thinking you no doubt experience from time to time.
Who is it for?
Anyone who would like to learn to be more resilient in the workplace.
Anyone who struggles with harsh criticism and hostile colleagues.
People who feel they make too many mistakes at work.
Course Format
The course uses an animated explainer video to cover the key topics so you can learn in a fun and engaging way. There is also a practical, step-by-step guide you can work through at your own pace, designed to help build your own resilience wherever you work.