Disciplinary Policy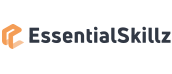 Course Overview
Disciplinary procedures are required to ensure fair treatment for those whose job performance is below an acceptable level and for those involved in breaches of discipline. The course follows the procedures recommended by the Acas (Advisory, Conciliation and Arbitration Service) Code of Practice on disciplinary and grievance procedures.
EssentialSkillz range of class-leading E-learning solutions include rich animations (no Flash is used, so M-Learning is an option as courses are compatible with iPad's), crisp clean graphics and engaging content.
Course Objectives
In this training course employees will learn:
The stages involved in your organisation's disciplinary procedures
The different types of disciplinary action available
The right to be represented at any meetings
The right to appeal disciplinary decisions
Benefit to your Organisation
Ensure compliance with the Acas Code of Practice on disciplinary procedures
Ensure employees are aware of your organisation's disciplinary procedures
Reduce the incidents of issues progressing to Employment tribunals
Completion time approximately 10 minutes
Target Audience
All full time, part time and contracted employees.