Emotional Intelligence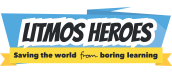 Course at a glance
About the course
Emotional intelligence is a set of skills that enables you to recognise and manage emotions, both your own feelings and those of other people.
Broken down, emotional intelligence combines four different elements. This course will give you an expert insight into each one.
You'll also discover tried and tested ways to boost your own emotional intelligence and succeed in work and life.
Key Insights
Emotions are Important – Learn how to use the power of your emotions without letting them overwhelm you.
Emotional Intelligence Explained – Explore Daniel Goleman's 1995 bestselling book 'Emotional Intelligence'.
Self-Awareness – Find out why this means more than simply knowing your likes and dislikes.
Self-Management – Discover who is really in charge of your emotional responses.
Social-Awareness – Why do some people instinctively know when you need some space, or extra support?
Relationship Management – Are you too distracted to build relationships?
Who is it for?
Anyone who manages people and would like to increase employee engagement.
Anyone who would like to develop their team working skills.
People who struggle to keep their emotions in check in the workplace.
Course Format
Learn at your own pace during this exciting, animated explainer course. You can work through the entire course, or, because we know how busy life can be, you have the option to go straight to particular skills you'd like to work on.