Leading Effective Virtual Meetings Toolkit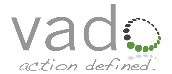 Course Overview
Discover what is required to lead and facilitate great and effective virtual meetings.
Audience
Project managers, front line leaders, managers and leaders
Learning Outcomes
Find out why web-based meetings are sometimes painful and ineffective. Know what is required to plan an effective virtual meeting. Build the skills required to lead successful virtual meetings.