Managing Great Projects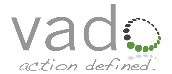 Course Overview
Project Managers focus on the skills required to lead and manage effective and successful projects.
Audience
Project managers, managers, leaders
Learning Outcomes
When you're in charge of managing a project there is a lot to do. Whether it's planning and tracking tasks and assignments, involving others in the right way, communicating to stakeholders or negotiating and decision-making. All of these skills must be used when you are responsible for the success of a project. The Managing Great Projectscourseware will help you monitor project status, share expectations, negotiate, and evaluate proposals.