Managing for Success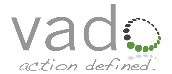 Course Overview
Building off of the Management Essentials, managers continue developing their ability to manage, inspire and lead employees towards success.
Audience
Front line leaders, managers and leaders
Learning Outcomes
Even if you have the managerial basics down, there is always an opportunity to learn, especially since managers need to be able to do so many things. From problem solving to building effective relationships with others, from motivating and inspiring employees, to clearly articulating ones thoughts and opinions—there's a lot to know and be able to do. The Managing for Success courseware helps managers strengthen their ability to lead and manage others by providing the tools and information they need to create a strong team culture, build integrity within the team, capitalize on the strengths and differences of others, as well as help team members solve problems and challenges in the best way possible.