Predictable Revenue Lead Generation: Nets (Inbound Marketing) Toolkit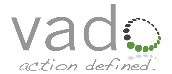 Course Overview
A course to increase your marketing leads. At the completion of this course, you will build your ability to implement the framework for growing great marketing leads.
Audience
Sales Leaders, Marketing Managers and Business Leaders
Learning Outcomes
Improving your lead generation can solve a lot or most of your sales problems. In fact, when you struggle to generate enough decent leads for your salespeople, everything else needs to be perfect. That is, you need perfect salespeople. You need a perfect sales process, and you need a perfect product. There is no room for error or for anything to go wrong. A bigger, better lead generation machine gives you a lot of slack to get a lot of things wrong and yet still crush your sales goals. Believe it or not, you can get pretty much everything else wrong and still do really well - as long as you have a strong lead generation process in place.