Providing Resources for Success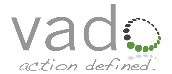 Course Overview
Managers learn how to provide the resources employees need to successfully deliver their objectives and achieve team goals.
Audience
Front line leaders, managers and leaders
Learning Outcomes
When you manage others, one of the things you are responsible for is meeting the resource needs of your employees. Research shows that when employees have the resources they need to do their job, with quality, they are more engaged, more productive, and have higher levels of work satisfaction. Therefore, building your knowledge and skills to address the resource needs of your employees is a great thing to do. The Providing Resources for Success courseware will help you understand the resource needs of your employees, identify what actions you can take to meet the desired resource needs, know what to do when you can't meet a need, as well as help the team use existing resources efficiently.