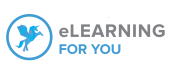 As a Care Group, eLearning For You became frustrated with the poor quality training on offer throughout the care industry. So they decided to start eLearning For You Training, aiming to provide more up to date, high quality training courses. eLearning For You's ongoing success means that they are now considered the industry's leading care training specialist and one of the only companies to provide courses specifically designed for Scotland. eLearning For You's reliable, first-rate training courses come at very competitive prices with no hidden extras.

eLFY are proud to be one of the leading care training providers that are endorsed by NCFE. NCFE is a national Awarding Organisation with a passion for the development and certification of diverse qualifications and awards that are recognised nationally. NCFE is a registered educational charity which is regularly recognised for its outstanding customer service and friendly approach to learning.

eLearning For You's courses span a wide range of professional areas in the care sector, including clinical, domiciliary care, education, care and nursing services, support services and management. Their online training is specifically designed to support industry standards and to underpin the skills and knowledge required for key roles in care.