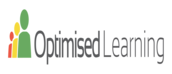 Here at Optimised Learning we create custom designed interactive eLearning courses with engaging content that helps deliver rapid training, anytime, anywhere that is cost effective for businesses to roll out across their employees and/or customers.
Our courses hold trainee's interest and assist their learning in several ways. Active participation increases learning retention. There are several types of quizzes that thoroughly assess course comprehension while fostering interactivity for more lively sessions.
Developing a rapport with trainees is essential to guide their success. We add voice narration and videos to a course for a personal touch, while trainees can email questions and provide instant feedback from within any course.
We specialise in Building energy Management Systems eLearning courses, targeted at facilities and maintenance staff.
Over the last 3 years our Partner, Optimised Buildings have optimised HVAC / BeMS up and down the country and have recognised that there is a lack of understanding of how BeMS should operate in commercial buildings. As a result end users are paying the price in rising energy bills.
The FM's are typically responsible for 75-80% of the total energy being consumed in commercial buildings, with 40-50% of this being managed through the BeMS. To address this, we will be releasing a series eLearning courses to help educate maintenance and FM teams around understanding, operating and optimising BeMS.