Lock Out Tag Out Awareness (OSHA)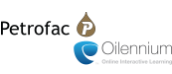 Course Description
Our Lock-Out/Tag-Out course is designed to provide learners with a general overview of how process systems, machinery and electrical equipment should be safely shut off and rendered inoperable, while maintenance or servicing work is taking place. Lock-Out/Tag-Out procedures are typically part of a much larger system of occupational safety and health standards and general environmental controls, which are designed to make the workplace as safe as possible.
Objectives
Describe what a ""Lock-Out/Tag-Out"" system is.
Explain how to control energy release with a Lock-Out/Tag-Out system.
Recognize the importance of correct Lock-Out/Tag-Out procedures.
Identify who is authorized to operate Lock-Out/Tag-Out systems.
Duration
30 minutes