Materials Handling and Storage (OSHA)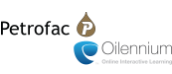 Course Description
Handling and storing materials involves many operations and different equipment to transport various materials and all kinds of containers.The safe and efficient handling and storage of materials is vital in order to maintain a safe working environment and keep materials in a condition that satisfies regulatory and business requirements.In this course we look at the potential hazards and precautions to consider when materials handling, the safe use of mechanical handling equipment, the importance of safety procedures and formal training programs.
Objectives
Describe what materials handling involves.
Recognize hazards and the precautions to consider.
Apply safe storage guidelines.
Demonstrate safe use of mechanical handling equipment.
Describe safety and health principles.
Recognize the importance of training and education.
Duration
30 minutes