Office Safety (OSHA)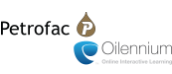 Course Description
Is an office a dangerous place to work? Most people would not consider an office to be a hazardous work environment. In reality, there are any number of risks associated with office work that could lead to chronic health problems, life changing injuries or even, in the most extreme cases, death. This course looks at the roles and responsibilities of both employer and employee in minimising these risks, and suggests some simple measures that could help to avoid the physical, emotional and financial cost of workplace accidents.
Objectives
Define health and safety responsibilities in the workplace.
Identify hazards that may potentially cause slips, trips and falls.
Apply good ergonomic practice to your desk space.
Duration
25 minutes