Respiratory Protection Awareness (OSHA)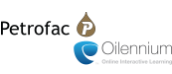 Course Description
With many workers coming into contact with harmful dusts, fumes, vapors or gases, it is essential they use the correct respirator to protect them. There are many types of respiratory devices to suit each task and each one must go through a rigorous check to be passed fit for use. Once a respirator has been selected, it must be maintained and cared for as a vital tool that can save lives.
Objectives
Explain how respiratory equipment will protect you from various hazards.
Recognize the guidelines for employers and employees.
Identify what respiratory equipment is available.
Describe how to select and test respiratory equipment.
Duration
25 minutes