Back Safety Awareness (OSHA)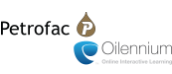 Course Description
During the course of your working life, you are quite likely to injure your back during manual handling and lifting activities. In fact, back injuries are considered by OSHA to be the number one work related safety problem in the US.Most developed countries have some form of health and safety regulations regarding back safety. In the US, OSHA has many guidelines regarding manual handling and lifting, that refer to all workers.
Objectives
Define the concept of 'Back Safety'.
Identify the different types of back injury.
Explain how to reduce the risk of injury.
Duration
25 minutes