Fundamentals of First Aid in the Workplace (OSHA)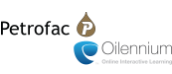 Course Description
Despite the wide use of risk assessments and their effectiveness in reducing deaths and injuries, they do still happen. In 2012, there were 4,383 work-related fatalities in private industry. In 2011, non-fatal injuries cost the United States economy $753 billion. By equipping employees with a basic understanding of first aid, these figures could be greatly reduced and lives may be saved.The aim of this course is to define first aid and explain why it is important, as well provide a general overview of the OSHA regulations and employer responsibilities. Please note, this course is not to be used as a substitute for first aid training, nor does it certify you as a qualified first aider.
Objectives
Define first aid as per OSHA guidelines.
Explain why first aid is important.
Recall OSHA regulations relating to first aid in the workplace.
Describe some employer's responsibilities in relation to first aid.
Identify the minimum required first aid supplies according to the ANSI reference list.
Duration
25 minutes