Hand and Power Tools Awareness (OSHA)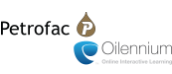 Course Description
From electric saws and grinders to hammers and screwdrivers, anyone exposed to the hazards associated with power and hand tools must be provided with the appropriate training and use of personal protective equipment for each tool.This course is designed to provide learners with an overview of how keeping tools in good condition with regular maintenance, using the correct tool for the job and operating them according to the manufacturer's instructions will also keep the user safe.
Objectives
Identify the hazards associated with the use of tools and equipment.
Recognize the importance of correct tool maintenance.
Express the specific hazards associated with individual tool types.
Duration
30 minutes