COSHH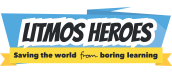 About the course
Chemicals and other hazardous substances can put your health at risk, so understandably, the law requires employers to control exposure to such substances under the Control of Substance Hazardous to Health regulations – often shortened to COSHH.
This introduction to COSHH course explains what a hazardous substance is and where they can be found in the workplace. You'll find out what kinds of health risks are associated with them and we'll also cover the benefits of following COSHH guidelines.
Course Topics
What is a substance hazardous to health?
Effects of hazardous substances
Law, Rules and Regulations
COSHH 8 principles
Who is it for?
This course provides measures that you, as an employer, may need to do to protect your employees from hazardous substances at work. It will also be useful to any employees and their safety representatives who work with hazardous substances.
Course Format
Learn at your own pace during this exciting Introduction to COSHH course. The content is delivered via an engaging animated explainer video. You will also get the opportunity to test your knowledge with quiz questions at the end of the course. This provides a knowledge check.