Hazard and Risk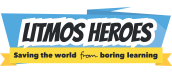 Course at a glance
About the course
Risk is a part of everyday life, and even quite straightforward jobs can have a range of 'hazards'. It's impossible to eliminate all risk. But what you must do is make sure you know about the most common and dangerous hazards that affect you, and what you need to do to manage them responsibly to control the risk. This course will help you identify the most common hazard types and provide practical techniques to help you manage them and make your workplace a safer place for all.
Course Topics
Introduction; What kind of things can cause you and others harm
Hazard Definition • How to Identify Hazards
Common Workplace Hazards
What is Risk?
How to Control and Manage Risk
Employee/Employer Responsibilities
Who is it for?
The Hazard Identification & Risk Control course is designed to cover a wide range of risks and hazards and is therefore ideal for complex organisations who may have both office and field staff. By utilising creative animation and accelerated learning techniques, the course ensures all employees receive training that is appropriate to their needs.
Course Format
Learn at your own pace during this exciting animated explainer course. The interactive course allows you to navigate the various sections which contain stories, activities and takeaways. You will also get the opportunity to test your knowledge with quiz questions at the end of the course.