Introduction to Working Safely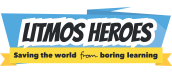 Course at a glance
About the course
We've all heard the common statements used in other health and safety courses: "All injuries are preventable" or "safety is just common sense". When you hear these statements you get the idea that working safely is easy or comes naturally to us. Nothing could be further from the truth. In fact, it's often more convenient and more common to take risks than work safely. This course will help you understand why Health and Safety matters so much by exploring H&S legislation and discussing the consequences of getting it wrong.
Course Topics
Introduction; Definition of Health & Safety
Understanding the Importance of Working Safely
Associated Risk or Workplace Health & Safety
Why do People get Hurt at Work?
The Theory of Risk Taking
Consequences of our Actions at Work
Who is it for?
The DSE course is designed to cover a wide range of equipment including portable computers and is therefore ideal for complex organisations who may have both office and field staff. By utilising creative animation and accelerated learning techniques, the course ensures all employees receive training that is appropriate to their needs.
Course Format
Learn at your own pace during this exciting animated explainer course. The interactive course allows you to navigate the various sections which contain stories, activities and takeaways. You will also get the opportunity to test your knowledge with quiz questions at the end of the course.