Managing Stress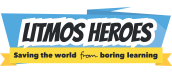 Course at a glance
About the course
The tricky thing about stress (and the anxiety that comes with it) is that it's an absolutely necessary emotion. Our brains are wired such that it's difficult to take action until we feel at least some level of this emotional state. So there's no escaping stress or magic pill to get rid of it. To beat the negative side of stress you have two choices:
Reduce the strain or boost your ability to weather its effects. Cutting pressure is ideal, but frankly, unlikely… So it makes more sense to focus on improving your mental and physical ability to process stress.
This course will show you how.
Course Topics
Course Trailer
Managing Stress Story
What is Stress? • What Causes Stress?
What are the Signs of Stress?
Why is Stress Dangerous?
Managing Stress Toolkit
Who is it for?
The managing Stress course is for anyone who would like to understand more about stress and how it could be impacting themselves or the people they manage/work with.
Everyone can benefit from having practical tools to spot the sings of stress and the Managers stress toolkit with give anyone the necessary skills to manage pressures at work, home or life in general.
Course Format
Learn at your own pace during this exciting animated explainer course. The interactive course allows you to navigate the various sections which contain stories, activities and takeaways.