Team Working Excellence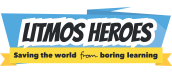 Course at a glance
About the course
During this course you will learn about the four key skills needed to maximise your team working performance. You'll discover what makes some people better team players than others. This course only covers the stuff you need to know so you can learn it as quickly as possible. So if you want to be a great team player, by the end of this course you will have the knowledge, skills and confidence to back it up.
Course Topics
Introduction; Why Team Working Matters
Team Purpose – Understand What's Expected of You
How to Win Friends
Belbin's Team Roles
Dealing with Conflict
Who is it for?
This Team Working Excellence course is designed for anyone who works in or manages a team. The course works well for any sector and is perfect for individuals at all levels who would like to improve their team working skills.
Course Format
Learn at your own pace during this exciting animated explainer course. The interactive course allows you to navigate the various sections which contain stories, activities and takeaways. You will also get the opportunity to test your knowledge with quiz questions at the end of each topic.