Risk Assessment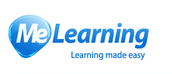 Overview
You are exposed each day to a range of hazards and risks. A risk assessment will help you to focus on the risks that really matter. This course will help you identify the process in identifying hazards and risks and then carry out an appropriate risk assessment.
Audience
This course is generic and intended for all staff who work in both the Adult and Children's workforce.
Although this course forms part of an induction programme for new starters, it is also intended for all practitioners who want to improve their knowledge and continue their professional development.
About this course
The course contains additional resource materials, useful links and a refresher guide.
Objectives
In this course you will understand:
What is a risk assessment
Why risk assessments should be undertaken
Developing a Health and Safety Policy
Prioritising your precautions
The five steps of assessing risk
Content
Here are some of the topics covered in this course:
The facts? | Reasons | What is a risk assessment? | Why me? | Health and safety policy | Policy contents | Signed and sealed | Priorities | Immediate action | Long Term Plans | Safety inspection | A typical office scene | Five steps | Step 1: identify hazards | Tips | Step 2: decide who | Step 3: evaluate risks | Learning point | Step 4: record and implement | Perfection? | Risk assessment and policy template | Step 5: review and revise