Manual Handling - Health, Education and Social Care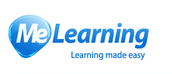 Overview
This course gives useful practical advice for all health and social care staff on how to reduce the risk of injury from manual handling. The course provides organisations a level of compliance to meet many of their health and safety training obligations.
Audience
This course is intended for all staff who work in the Education, Health and Social Care sectors.
Although this course forms part of an induction programme for new starters, it is also intended for all practitioners who want to improve their knowledge and continue their professional development.
About this course
This Manual Handling course contains three modules:
Who is Responsible?
Lifting Techniques
Mind Your Back
Upon successful completion of all three modules you will be automatically awarded a certificate containing the course name, completion date, CPD hours and learning objectives. The course contains additional resource materials, useful links and a refresher guide.
Objectives
This course will enable you to:
Know the key pieces of legislation that relate to manual handling
Know who is responsible for manual handling in the workplace
Understand the importance of safe manual handling
Learn the importance of thinking first
Learn how much you can lift
Know the basic techniques of good lifting practice
Know what to think about prior to lifting
Understand the principles around team lifting
Learn how to move and handle people
Learn about the workings of the spine
Learn how a spine can get damaged whilst lifting
Learn what causes back pain
Learn how to treat back pain
Learn how to strengthen your back
Content
Here are some of the topics covered in this course:
What is manual handling? | What is the problem? | Safety first | Who is responsible? | The employer's role | Avoid lifting | Mechanical aids | Identify hazards | Your condition | What should you do? | Think before you lift | How much can you legally lift? | Lifting guidance | Plan and prepare | Check its weight | Position your feet | Bend your knees and get a good hold | Keep a neutral spine | Tighten your abdominal muscles | Lift with your legs | Maintain your centre of balance | Avoid twisting | Put down | Pulling and pushing | Team handling | Team handling tips | Moving and handling people | Lifting adults | Lifting children | Lifting disabled people | The spine | Vertebra | Natural curves | Nerves | Damage to the cord | Spine being compressed | Spine leaning over and bent | Slipped disc | Back pain | The past, present and future | Back treatment | Stretch your back | Muscle control