Conducting Great Online Demos and Sales Calls Toolkit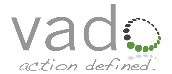 Course Overview
With territories getting larger and travel budgets tighter, conducting virtual sales calls and product demos is becoming more important, yet many people are uncomfortable selling in this environment. However, due to these changing business circumstances, it is critical sales professionals learn how to use technology to achieve the same goals as their face-to-face sales calls.
Audience
Sales leaders, sales representatives.
Learning Outcomes
These courses will build the skills sales people need to conduct effective and successful online demos and sales calls.