Introduction to the Remote Leader Toolkit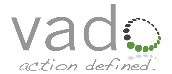 Course Overview
Find out what it means to be a remote leader and how to effectively lead and manage others remotely.
Audience
Project managers, front line leaders, managers and leaders
Learning Outcomes
Discover what's unique about leading within the virtual environment. Know what additional leadership actions are a must when leading others remotely. Shift your mindset to successfully build trust and lead others in the virtual environment.