Leadership Basics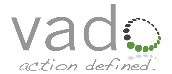 Course Overview
Managers and leaders focus on building the skills all leaders must have to be effective and successful leaders.
Audience
Front line leaders, managers and leaders
Learning Outcomes
When you're in a managerial or leadership role, your leadership skills are essential. Your ability to make great decisions, align resources to strategic priorities, increase employee innovation, and keep your top talent are all part of the responsibilities of being a strong leader. The Leadership Basics courseware will help you build the skills you need to keep your top talent, increase innovation, and know how to respond to issues and concerns.