MSP Foundation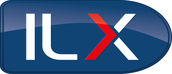 Course Overview
'Managing Successful Programmes' represents proven Best Practice programme management and is a framework for successfully delivering large scale, so called, transformational change through a dossier of related projects and related activities to make the change 'stick'.
The main body of the course consists of 11 sessions which covers MoV Principles, Processes and Techniques. It also covers MoV Approach and Implementation, the MoV Environment, Embedding MoV and the MoV Guidance Appendices.
Whilst not being prescriptive it is very flexible and designed to be adapted to meet the needs of local circumstances. It provides an adaptable route to facilitating change and reaches its ultimate objectives by bringing together the key elements of governance themes, together with transformational flow processes, all underpinned by common sense principles to enable success
Benefits
The MSP guidance benefits the organisation and the individual alike.
Upon completion of the course, you will be a more effective member of a programme team, understanding how your role fits into the wider picture, and how you can help contribute more effectively to the realisation of strategically aligned benefits
By helping to correctly manage a programme your organisation can reduce the level of risk involved and protect your investment in change. The MSP guidance provides you with the framework to effectively manage transformational change, ensuring it's governance themes and processes are applied appropriately to suit your organisation's circumstances
The MSP Foundation e-learning is accredited fully prepares you for the Managing Successful Programmes (MSP) Foundation examination
Target Audience
The course is aimed at anyone who aims wants to achieve the MSP Foundation level qualification.