Managing Others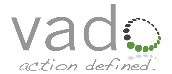 Course Overview
Managers learn what's required to manage others successfully.
Audience
Front line leaders, managers and leaders
Learning Outcomes
Even if you have the managerial basics down, there is always an opportunity to learn, especially since managers need to be able to do so many things. The Managing Others courseware will help you solicit the ideas and opinions of others, know how best to manage differences within the team, and solicit ideas and opinions from others.