Onboarding New Employees Part 2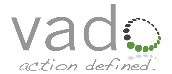 Course Overview
Managers learn how to successful onboard new employees.
Audience
Front line leaders, managers and leaders
Learning Outcomes
When you hire new employees, you want them to be productive and an integrated part of the team as fast as possible; this not only helps the team and organization, but the employee as well. To achieve this goal, there are a number of actions managers can take to help new employees onboard quickly and effectively. The Onboarding New Employees: Part 2 courseware will equip you to coach your new hires so they can be successful in their new role.