Predictable Revenue Lead Generation: Spears (Outbound Prospecting) Toolkit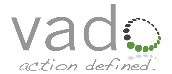 Course Overview
A course to build your outbound prospecting capabilities. At the completion of this course, you will know why outbound prospecting is a must for any company wanting to increase sales.
Audience
Sales Leaders, Marketing Managers, and Business Leaders
Learning Outcomes
Outbound prospecting is a scalable way to grow lead generation, and it enables a very targeted approach to find ideal prospects at executive levels. In addition, a great outbound prospecting team creates a pool of future sales talent who know your company and products, and thus are ready to be successful in the next role.