Recognizing Employees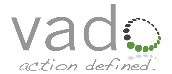 Course Overview
Managers build their capabilities to recognize their employees for their work and accomplishments.
Audience
Front line leaders, managers and leaders
Learning Outcomes
Everyone wants to know what we're doing well. We feel good knowing we've done a good job, are good at a particular task, and are seen as an important part of the team. It is motivating to receive recognition and praise. While recognition comes from a variety of places, one of the biggest sources of recognition is our manager. As a manager it is your job to ensure you are giving the right amount of recognition to each of your employees at the right time. The Recognizing Employees courseware will teach you how to give recognition each and every day, how to balance the right amount of both public and private recognition, how to recognize the accomplishments and achievements of your employees, as well as how to find others to provide recognition to your team.