Remote Goal Setting and Accountability Toolkit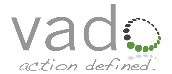 Course Overview
Build your skills to create goals and accountability with your remote employees.
Audience
Project managers, front line leaders, managers and leaders
Learning Outcomes
Build the capability of presenting remotely and what's required for success. Integrate proven practices to ensure great web-based presentations each and every time. Deliver successful web-based presentations with three essential communication techniques.