Resource Efficiency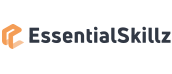 Course Overview
Environmental Awareness is a 40 minute course designed to support the efforts of organisations who have achieved ISO 14001 standards, by promoting more sustainable environmental practices within the workplace.
It is a means of encouraging employees to make a difference both at work and at home.
EssentialSkillz range of class-leading E-learning solutions include rich animations (no Flash is used, so M-Learning is an option as courses are compatible with iPad's), crisp clean graphics and engaging content.
Course Objectives
In this training course employees will learn:
The key environmental issues facing our planet today
The impact of government, industry and the individual on the environment
The importance of practicing the 3Rs - Reduce, Reuse, Recycle
Benefit to your Organisation
Communicate how environmental issues are relevant to the working environment you provide for employees
Improve credibility and reputation. Be seen as an organisation which cares about the future of the environment
Target Audience
All employees, both as workers and individuals. It can easily be included as part of a motivation day or incorporated as an optional extra into an employee's cyclical training programme