The Resilient Mindset - Face the future with confidence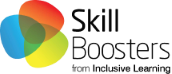 Introduction
With a high percentage of organisations facing major change and restructuring, concerns about the impact on organisational performance are entirely natural – but a negative outcome doesn't have to be inevitable. By building workforce resilience you can make sure your organisation successfully navigates change and is prepared to face the future with confidence. It is widely recognised that resilient people see ambiguity as less threatening, and using The Resilient Mindset to develop this quality will empower your people to feel in control. Building a resilient workforce provides the strong foundation required to ensure your business goals are achieved during challenging times, and exceeded in the future. Investing in the well-being of your employees is essential through all the stages of change, from early uncertainty to coping in the wake of downsizing – whatever the outcome for the individual.
Course Content
The Resilient Mindset uses video, downloadable content and expert commentary to provide a useful introduction to the series of techniques and strategies the individuals can employ to develop their personal resilience. The resource provides practical advice such as mapping your personal support network and exploring your skills differently through writing your Career CV, as well as illustrating why it helps to explain positive and negative events in an optimistic way.
Module 1 - IntroductionAn introduction to personal resilience in an uncertain environment Module 2 - Taking StockModule 3 - Getting things in perspectiveModules 2 and 3 are designed to help you take an accurate objective view of the situation you are facing.
Module 4 - Taking control of your futureShows you how you can use optimistic thinking to improve your success in the future.
Module 5 - Knowing what matters to youHelps you identify what is important to you so you can tailor your thinking and decision making to move forward in difficult times.
Module 6 - Make the most of your skillsFocuses on identifying your skill set to reinforce your resilience.
Module 7 - Friends and familyExplores the importance of relationships in difficult times.
The modules are followed by an Assessment summary.
Course Benefits
This course will enable your staff to have a better understanding of:
Thinking more constructively and realistically about the things that put morale and confidence at risk.
Building on our successes and learning from our disappointments.
Understanding the importance of maintaining a strong network of friends and family.
Recognising our transferable working skills to build confidence and gain security in uncertain times.