Total View - Behavioral Interviewing Toolkit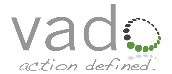 Course Overview
The totalView™ Toolkit teaches the OMNIview patented "Behavior Based Interviewing" approach, which is the most complete interviewing process in the world. Behavior Based Interviewing allows individuals to structure both behavioral interview questions AND the many other critical non-behavioral questions you need to have answered to truly assess a candidate's "fit".
Audience
Project managers, recruiters, front line leaders, managers and leaders
Learning Outcomes
Discover what interviewers must do to make a good hiring decision. Learn how to interview for a behavioral response. Find out how to evaluate candidate responses. Build your skills to conduct effective behavioral based interviews. Learn how to truly assess a candidate's fit for the position. Understand what you need to know from a legal perspective when interviewing candidates.