Writing to Get Things Done Toolkit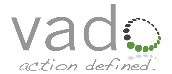 Course Overview
Individuals improve productivity by learning how to use writing as a powerful tool for getting things done. Individuals will improve their on-the-job writing skills, including creating clear, easy-to-read emails, letters, memorandums, meeting minutes, procedures and technical reports.
Audience
Professionals, project managers, managers, leaders and individuals
Learning Outcomes
Know and use the three components of effective business communication. Identify ineffective writing styles. Know how to select and use the best writing model for presenting your thoughts and ideas. Be able to write an effective opening, middle and closing paragraphs. Know how to use the writing model required for about 80% of your writing.